Hey Yall!
I hope you all had a great Valentine's Day yesterday (and hopefully you take advantage of post--VDay chocolate sales this week). This Saturday we'll be on break:) Enjoy yourselves and do something fun!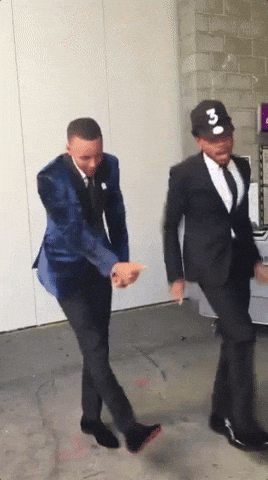 If you are one of the people who are tagged in this group and have questions about study groups...
If you are curious and have been hesitant about attending a session...
If you don't understand the point of study groups...
If I tag you every week and for whatever reason you are unsure about attending a study group meeting...
If you are reading this and I always tag you---yes you reading this right now-----join Tyler and I this Thursday(TOMORROW) for a Q&A info session about study groups:) We'd love to talk to you! https://7sage.com/discussion/#/discussion/10414/study-group-workshop-what-is-a-blind-review-call-thursday-february-16-7pm-est
Check out the calendar for new meetings regarding highly requested Sage RC study intensives!
Here's the study schedule:
https://calendar.google.com/calendar/embed?src=aWw1aWEzYTRkbWdoaDZsa3U3YjBsaDBlZDBAZ3JvdXAuY2FsZW5kYXIuZ29vZ2xlLmNvbQ
@dml277 @BinghamtonDave @"Alex Divine" @ScooterMinion @aimhigher @leannasamson @Omed_OvO @cm214998 @nanchito @"Lauren L" @Emely.Moreta @"el chucho" @jgsisco @Sharmetz @877blessed @mnrahall @jennagould60 @Citygirl @aaronmorris222 @bswise2 @KWoulf13 @mckenzieleanne10 @hhhiser_06 @DinnerAtSix @couchifer @poohbear @SherryS1 @smartaone2 @red_ambrosia @crp9ce @DiligenFxy0628 @karen.sov @spbarry @cfield.3 @JustDoIt @lawgikal @TheMikey @justicedst @bbutler @Mitzyyyy @AlexandriaD @"Burt Macklin" @"adore-no" @twssmith @gaandrsn @RafaelBernard @CinnamonTea @TheMikey @sheridan9194 @jimmyrivera201 @meg321go @carlistics @draj0623 @jcorine26 @caitieadams @ppcoelho1 @Gladiator_2015 @sunnyvictoria0610 @yamameerzada484 @bruingirl1205 @emilyxiong315 @lawschoolstuff16 @joneselisabethpenn @gaandrsn @tsan220 @Grace... @dantlee14 @dannyshaw @"Not Ralph Nader" @etphonehome @"subi rami" @cetienn2 @zyahya @Connor180 @Walliums @canadalegalbiz @jeremybentham @HennaC15 @helentang02 @imekahel @sacksj18 @Mattglandry @trxdsd91 @jknauf @hernandk @far_k_hd @BenjiM123 @morganclarke @phelanj75 @d_villa @5everLSATing @mo.sheikh @zyahya @cetienn2 @"subi rami" @etphonehome @rachaels @"Michelle Juma" @rpffj1213, @alex.e92, @McLovinLSAT, @bswise2, @corgimeister, @BryantFu @leslieh327, @etphonehome, @evan3826 @danielznelson @cskent329 @"jw316 TLS"