So, Westworld is a really good show. And it's kinda crazy too.
Spoilers starting now:
In the season finale of Westworld, the hosts (robots) are finally set free to destroy their enemies (and makers), humans.
Yay, go team robots! But I find it a bit analogous to the LSAT and test day. Finally being set free to destroy our enemy (the LSAT).
But let's be honest, at the start of our LSAT journey, we look much more like this:
How did the hosts get from mechanical parts to this conscious and free? By suffering, they continually learned to understand their enemy.
Dr. Ford:
It was Arnold's key insight, the thing that led the hosts to their awakening... suffering.
Cue the creepy Dr. Ford smile: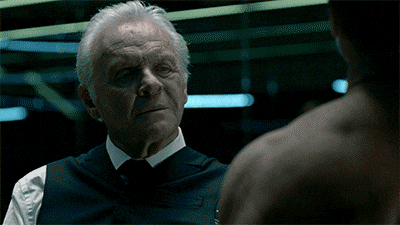 But he continues:
You needed time. Time to understand your enemy. To become stronger than them.
So basically, don't take the test until you're ready! And you're gonna need (probably) a year.
And yes, as Dr. Ford says:
And I'm afraid in order to escape this place, you will need to suffer more.
It's true. You will likely suffer more really hard NA questions, surprise LGs, and Eileen Gray-esque RC passages.
Sometimes it may feel like the LSAT is a big, scary thing that you're unsure you will ever see any other part of the world again.
But you'll have the last laugh:
After all, these violent delights have violent ends.
Soon enough, you'll be free to destroy the LSAT.