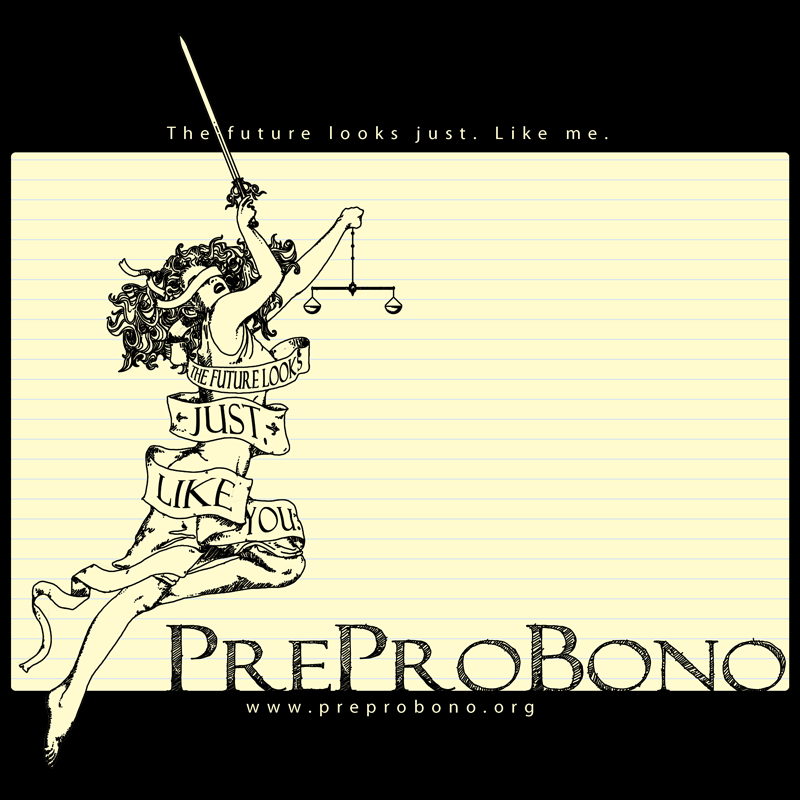 Every Saturday during our PreProBono Fellowship Program, we invite a Guest Speaker - a young lawyer or law student - to tell stories about law school and legal work with a public interest focus. The goal is to champion public interest law. Because it's awesome.
7Sagers, PreProBonors, and Pre-Law students everywhere, meet Francesca Butnick!

Francesca earned her B.A. from Columbia University in 2007 and her J.D. from Harvard Law School in 2010.
At Harvard, Francesca worked at the United States Attorneys' Office on cases ranging from counter-terrorism to drug trafficking. Cool stuff, right? In her 3L year, she got to see the defense side of the law while doing her clinical with Harvard's Criminal Justice Institute where she successfully helped her indigent client negotiate for rehabilitative treatment instead of a jail sentence. Her stories of working with federal prosecutors balanced against those of working as a public defender allowed our Fellows to see the moral crossroads in criminal law. We're very grateful to have her as as a Guest Speaker. Thank you Francesca! We love you.
If you're interested in being inspirational, be a PreProBono Guest Speaker! Contact us!
Photo credit: Vincent de Vera
Featured image: 2012-PreProBono-LogoMotto-800