Author Archive
Wondering if you're overdoing it and studying too much for the LSAT? That's a normal worry to have. You might just be working really hard, propelled by a healthy sense of responsibility to fulfill your dreams. Or you might be overdoing it. Do any of these apply to you?
1. You're reading this post. Just kidding. Kind of. If you find yourself Googling things like "how to know if I'm studying too much" or "maximum hours per week to study for the LSAT"—well, maybe you're trying to tell yourself something?
2. You've missed so many birthdays/funerals/holidays, your friends don't bother to invite you to anything anymore. There's a difference between supportive friends who know you're busy (and thus might let you know it's ok if you're unable to attend an event) and friends who have straight up given up on you. If you're only finding out about parties or outings after the fact, and this is unusual for you, it might be a sign that you're neglecting your friends. While a high LSAT score can definitely get you places, it won't get you friends. Take care of your relationships.
3. You compulsively translate normal conversations into lawgic in your head. What kind of a monster have you become? You're not seeing the Matrix. But you might be hallucinating. Doctors commonly prescribe taking two chill pills and going outside to treat this common ailment (commonly known as "lawgicitus").
4. Take a look at your Facebook/Twitter/Instagram posts. More than 50% LSAT related? Think about the most annoying person you've friended/followed on social media. That person probably posts a lot of the same thing (kids, workout pics, what they're eating, etc.) for self-validating reasons. Sound familiar? Does it sound familiar because you are that person with the LSAT? Don't be that person. If you are that person, it's probably time to pump the breaks and get a hobby. Just don't post a ton of repetitive content about that.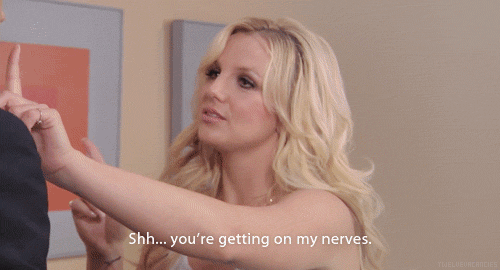 5. You've taken to identifying the flaws in everyone's arguments. Oh man. Some people get downright socially hazardous when studying for the LSAT. Just because you're busy mastering Flaw questions doesn't mean you need to become the self-appointed Master of Flaws in every conversation! Give it (and your friends—while they still are your friends) a rest!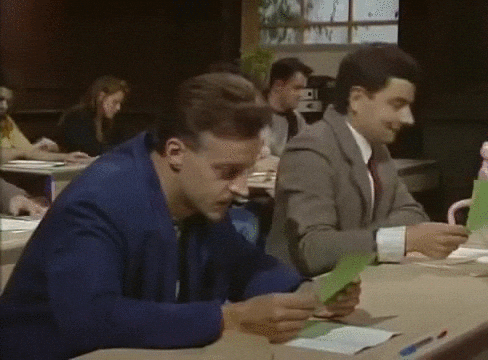 6. Your definition of fun is buying new pencils or doing Logic Games "because you enjoy them." It's much more likely that you've become rather rusty in the recreation department and have forgotten what fun really is.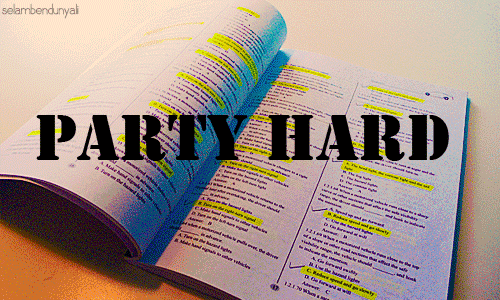 7. You reference LR stimuli/RC passages in casual conversations, prefaced by "I read this really cool LR stimulus/RC passage the other day..." And if you're going to do this, just don't tell people you picked up the cool-ish factoid from the LSAT! (And maybe branch out a little ...)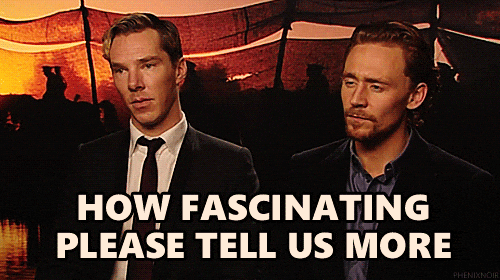 8. Your emotions are directly connected to your PT performance. No, that PT score a few points below your average does not mean that you're a failure or that you're going to end up at the American Samoa Correspondence School of Lawls.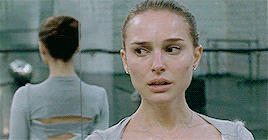 9. You've watched Legally Blonde more than twice in the past week. We see you. You know Netflix keeps track of your viewing history, right? Same goes for that episode of Suits where Rachel gets the 172. Some pop cultural inspiration is a good thing! But if you're OD'ing on those rare mentions of the LSAT in TV/movies, you're probably overdoing it on the LSAT.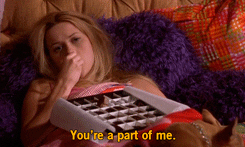 10. You dread studying. This is the most serious sign that it's time to take a break. You're toasted. Crisped. Burnt out, through and through. Time to get back to life and remember why you're doing this in the first place—to live a life spent pursuing your dreams! And those dreams don't stop with the LSAT. The LSAT is just a gateway into your future and this season will likely be over sooner than you think.